Ramstack's Win Prestigious Award!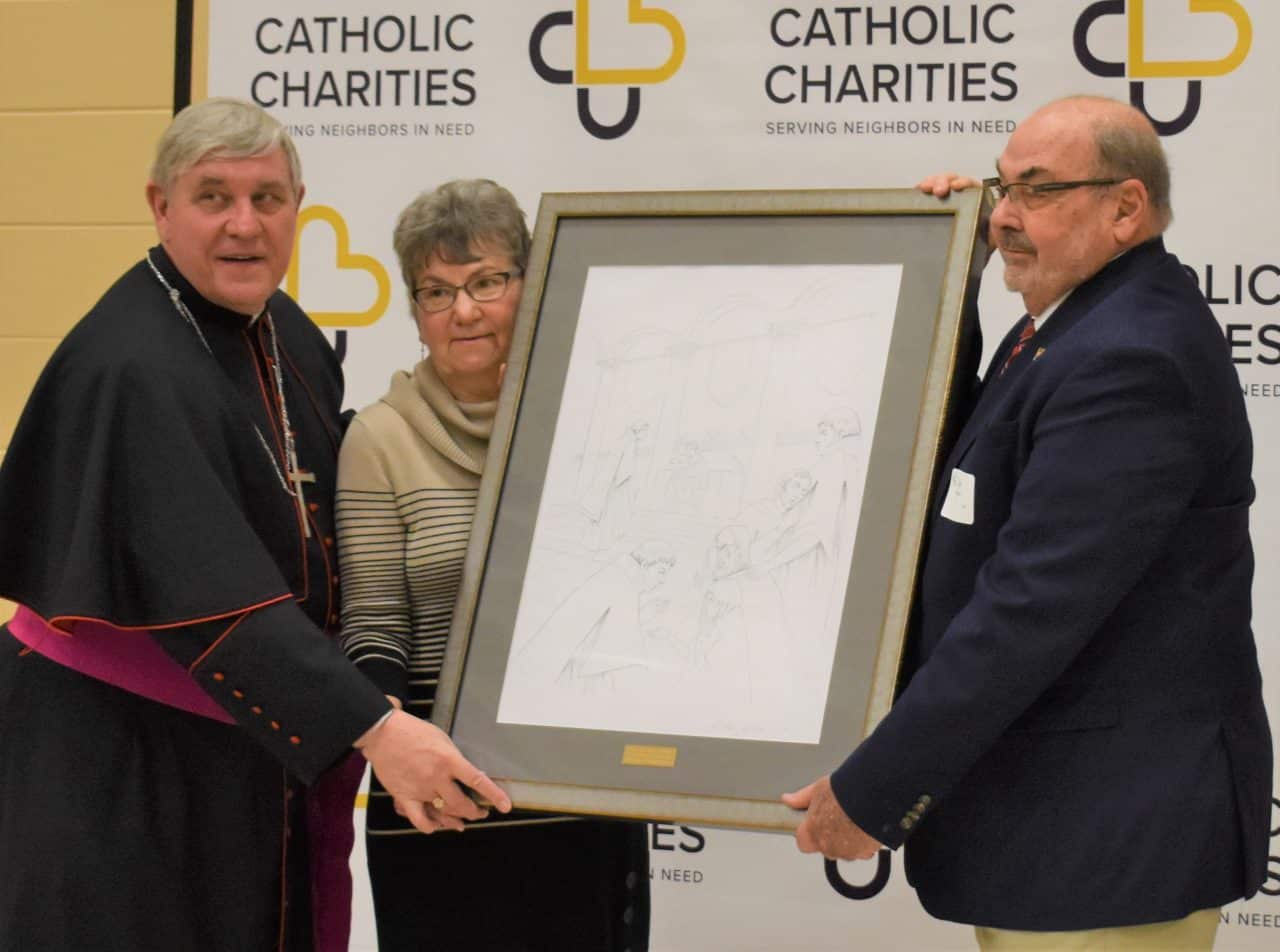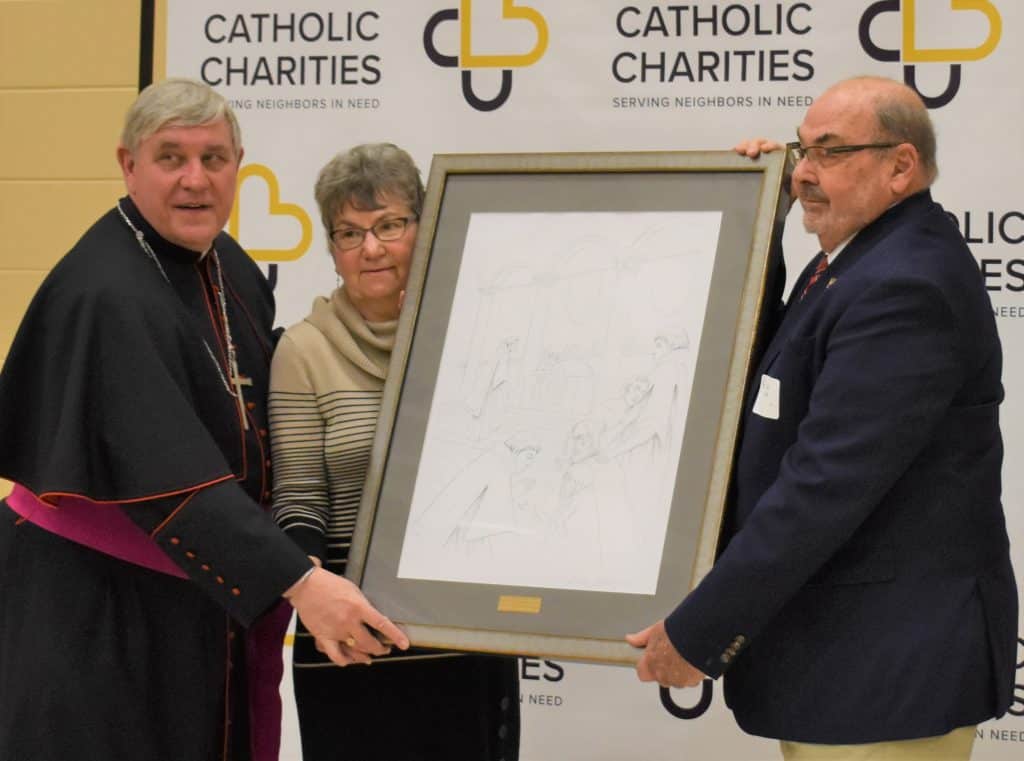 St. Vincent de Paul-Fond du Lac (SVDP) is pleased and proud to announce our Vice President, Bob Ramstack and his wife, Arlene are recipients of the prestigious "Treasures of the Church" Award presented by Catholic Charities Lenton luncheon on March 25, 2019.The Archbishop Jerome E. Listecki, on behalf of Catholic Charities of the Archdiocese of Milwaukee presented this award to Bob and Arlene.
This award is given to those who demonstrate and put their faith in action to ceaselessly serve the poor, the most silent and unseen individuals in our society, which Bob and Arlene have done their entire lives. Their dedication, commitment, and fierce drive to ensure SVDP fulfills our mission is commendable. Since 2003, Bob has led SVDP through a period of rapid expansion to ensure those in need in Fond du Lac County receive direly needed help and assistance. His efforts have resulted in SVDP expanding into a much larger facility, which was further expanded in 2018. Bob also spearheaded program development efforts and as a result, SVDP is able to offer a wide range of help and assistance.
Bob and Arlene continue to actively serve those in need. In addition to his status as Vice President of SVDP, Bob is on the key committees related to the growth of SVDP, the Finance and Development committee, as well as any organizational expansion projects. Bob and Arlene also actively volunteer for SVDP by performing Home Visits and training new volunteer Home Visitors. If you see Bob and Arlene in the community, please congratulate them for their well-deserved recognition!