Tired of just getting by?
Looking for a way to overcome obstacles to your financial success?
The Getting Ahead Program aims to end poverty
The 10-module program helps participants move away from poverty and secure financial stability for themselves and their families.
During the free program, participants are guided by trained facilitators to:
Uses small group discussions to help solve problems

Identifies and helps to overcome obstacles to financial success

Develop goals and a future plan for your 'future story'

Connect with services that help put your plan in action

Empowers you to make changes

Builds self-esteem, self-worth, and confidence

Provides a way to meet others who share some of the same challenges and struggles
A weekly program, Getting Ahead supports participants as together you investigate the causes of financial struggles and build resources to get ahead in a just getting by world.
The program is offered in fall, spring, and summer.
Help is available for transportation, childcare and more.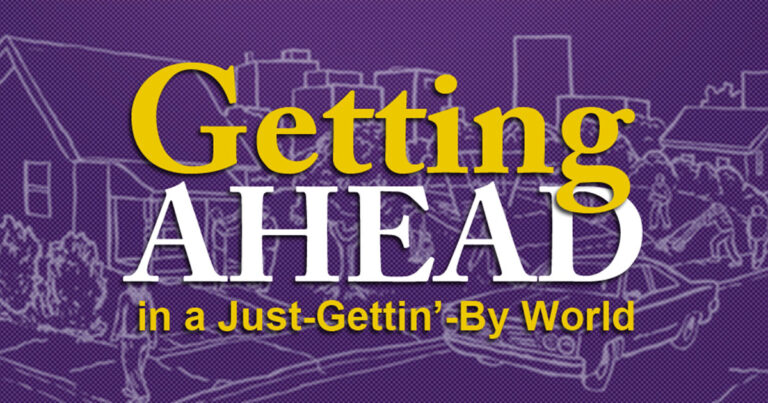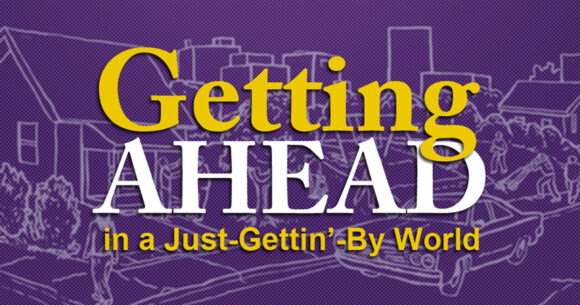 "Getting Ahead taught me to not be ashamed of where I am, and to be proud of who I am today.  Today, I got ahead of yesterday, and accomplished my dream.  Thank you Getting Ahead Program, for everything"

Fond du Lac Graduate
Have compassion and want to help those who are struggling to make ends meet?
Getting Ahead needs volunteers!
Get Involved in Getting Ahead
Getting Ahead is always in need of volunteers to maintain and advance its success in helping persons in poverty.
Be a facilitator or mentor

Support with hospitality, meals, and childcare

Provide office support

Help provide financial support for books, supplies, and program expenses