Vote SVDP the Best Thrift Store in Fond du Lac!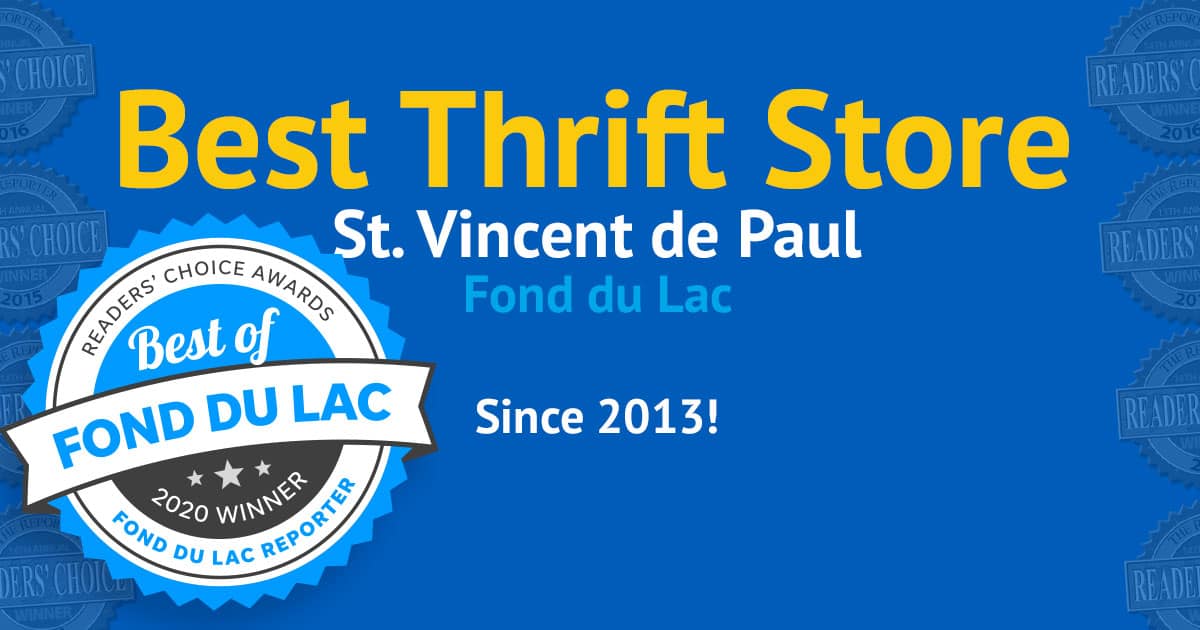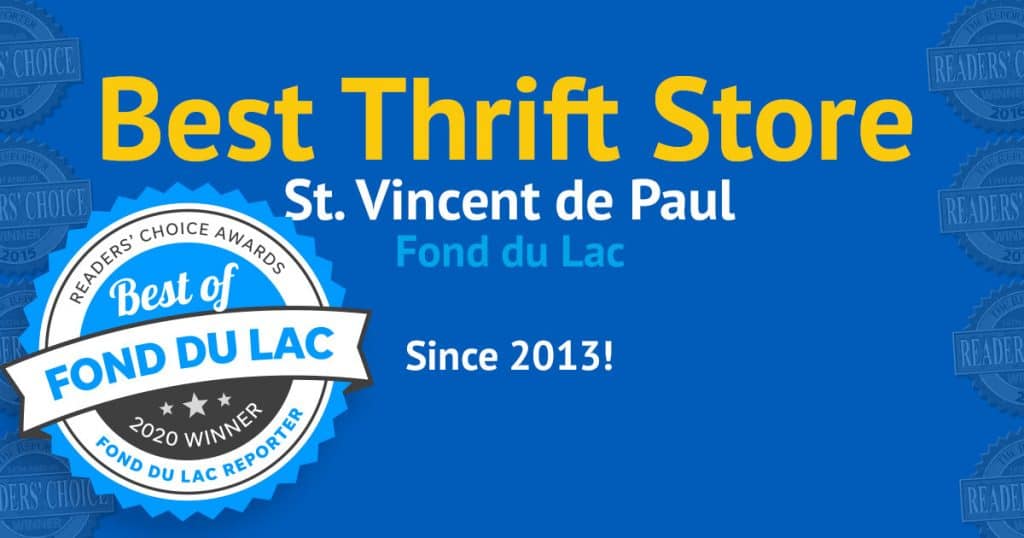 St. Vincent de Paul appreciates your consideration for Best Thrift Store in the 2021 Best Of Fond du Lac contest!
SVDP is proud that we have been voted best Thrift Store in Fond du Lac since 2013. Our Volunteers and Staff work very hard to ensure that there is always high quality merchandise available for purchase, and along with our many sales, you can get nearly everything you need at deep discounted prices. Your donations and patronage allow us to help those in need in our shared community and we could not carry out our mission without you.
We hope you enjoy these videos, which go into detail about how many people we were able to help, with your help!
Thanks for your consideration and please,
click here to vote SVDP:

Support St. Vincent de Paul for best Antique Store and best Re-Sale or Consignment Shop!
Please vote for us in both categories.
Why Vote St. Vincent de Paul as Best in Fond du Lac?
In English
en español (July 2018)