April Vinny Sales Calendar Announced!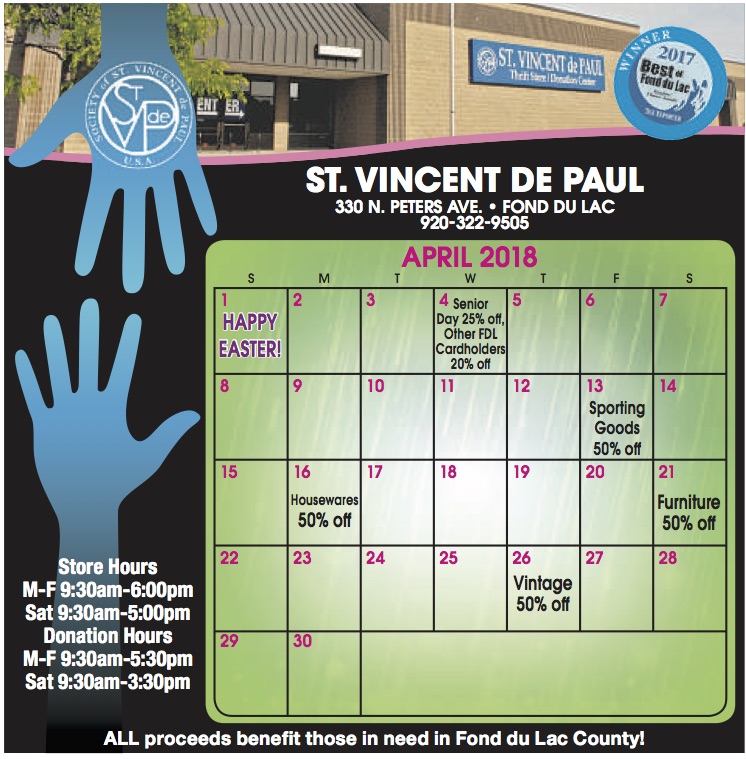 St. Vincent de Paul-Fond du Lac is pleased to announce the April Vinny Card Calendar sales! As always, we have a large inventory in stock of the sale items listed on the calendar! Please refer to the calendar for sale dates and details.
We have expanded our inventory to include a Lawn and Garden Center, which we encourage you to check out during the first weeks of Spring.
Need a Vinny Card, please visit the friendly staff at the Service Counter to get yours for only $5.00. Remember, you Vinny Card never expires and you need it to enjoy these fantastic sales.
The Team at SVDP truly appreciates your patronage, which helps others in our shared community. We wish you and your family a blessed Easter!